Those seeking a little taste of Hawaii will be in for a treat as
Hawaiian Bros
expands into five locations this fall.
With four locations in North Texas already, Hawaiian Bros has become a quick lunch staple. The first Hawaiian Bros opened in Kansas City in 2018 by brothers Cameron and Tyler McNie, who had an affinity for Hawaiian culture after vacationing on the island. In just three years since first opening, there are 27 stores either already open or opening soon. That's a tidal wave of mahalo.
For a little history on this particular cuisine, in the 1880s, the workforce for pineapple and sugar plantations in Hawaii began growing rapidly. Most of the laborers came from Asian nations and brought with them diverse culinary backgrounds. The typical lunch consisted of leftover meat from the night before alongside rice and macaroni salad. By the 1950s, this lunch style was so popular that it was popping up at roadside stands across the island.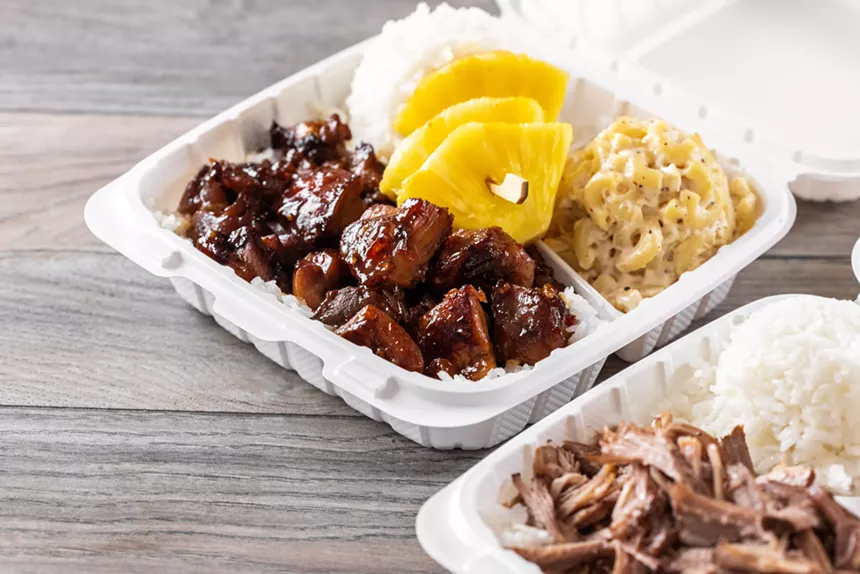 These traditional lunch plates will be available at their new location in Frisco later this month; other new spots include Little Elm, Allen, Greenville Avenue and Addison, all of which are scheduled to open in October, and one more in Allen will open in November.
Hawaiian Bros
is void of freezers, fryers and microwaves; all food is prepared fresh daily. And the casual style of dining ensures food is out fast.
All menu items are nut-free and most are gluten-free. Vegan and vegetarian guests have the option of choosing seasoned vegetables as their protein option. Feeling a sweet tooth coming on? Hawaiian Bros also serves Dole Soft Serve, a tropical fat-free, dairy-free, low calorie, gluten-free sweet treat.